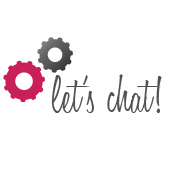 Looking for per-project pricing? Click here.
Have trouble keeping up with new media outlets? Overwhelmed by marketing demands? I can make it simple, understandable and manageable.
Miller Media Solutions finds the unique blend of traditional marketing and new marketing to best reach your clients and potential customers. Don't fall for the hoax that "a Facebook page is all you need." There's a lot more to it than that.
Nicole Miller of Miller Media Services will get to know your clients, your company and your goals. Then, we'll create custom plans to best fit those needs—social media? an open house? customer loyalty club? online sweepstakes? company blog? flyer mailings? new graphics? There are a ton of ideas out there, and we'll help you craft the perfect solution to your business needs.
Consulting package:
$500 month/min. 3 month commitment
You get: 
Set up and optimization of your social media networks, one-on-one consulting, customized graphics and marketing plans. Establishing a presence in today's online media takes time and dedication. I'll teach you what you need to know, jump-start your efforts and help you develop innovative approaches to help you stand out from the noise.
Marketing is not one size fits all. I'll help you find the shoe that fits. 
I will:

– provide exemplary resources and support.

– get to know your company and customers to best target our marketing efforts.

– go outside the box and find what combination of marketing outlets is the best fit.

– teach you how to take over and embrace these efforts, in the least-stressful way possible.

– connect you with affiliates who can help with any other needs.
Interested in working with me? Then: