Buffer = a social media promotion & content curation tool.
IFTTT = a productivity app that plays nicely with hundreds of websites and tools.
Evernote = a digital file cabinet that I can't seem to live without.
When I introduced the three of these, a beautiful thing happened: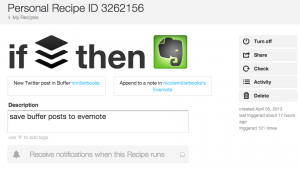 Now, whenever I Buffer a post, it is copied and stored in a file in Evernote, which allows me to easily curate my favorite posts into a "Best of Blogs."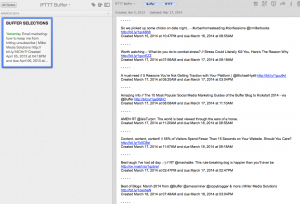 Check out these amazing tools — all of which have free versions. Share, store and post away!