Earlier this summer, Christina Tarabochia of Ashberry Lane Publishing contacted me about a six-book series by the amazing Dianne Price (who sadly passed in August, just before the release of Broken Wings.)
Creating six book covers with the same two main characters throughout posed a daunting task. Normally, book designers can use stock photos (from istockphoto.com or bigstock.com) and photoshop in other elements such as backgrounds, etc.
But I needed six different poses/clothing options for these characters.
Let's say it together: "Photo shoot!"
My fabulous friend Ashlee Murr took on this task and we scrounged about for some models who would be willing to do this photo shoot on short notice. And these models needed to "look the part" of course.
Ashlee found Christina, a dainty, sweet model who she had worked with before, and had the striking look of a woman from the 40s in Scotland. Then we tracked down a friend of another model, Torgen, who definitely had that quintessential military look for the main character, Rob.
Then, we had to gather era clothing and props — the wings and badges were Dianne's! Madi was our make-up artist and hair-wrangler. She was amazing.
Let the photo shoot begin!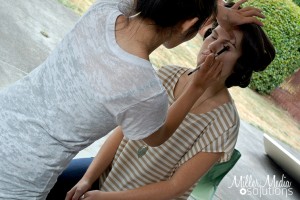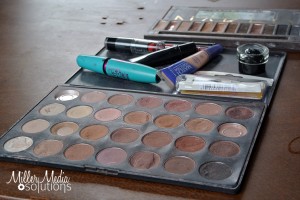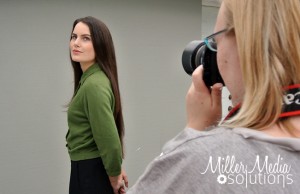 We photographed the models in front of a plain grey background, which allowed me to photoshop the files easily.
I received the files from Ashlee, and we went from this: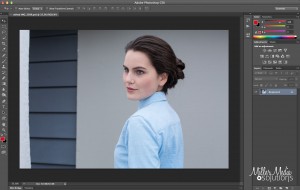 and this: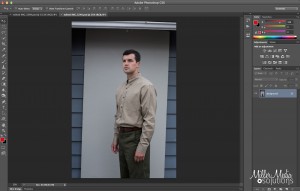 To this: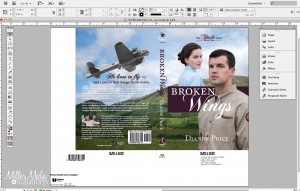 Of course, there are a lot of steps in between:
Drafts
Sending to publisher, author
Making changes based on author and publisher feedback
Beta testing with friends/coworkers
Ashlee, Christina and Torgen all did a fabulous job giving me the elements for the cover. Dianne was able to see all six cover drafts before she passed, and she enjoyed seeing her characters come to life.
I am beyond honored to work on this. And if you love WWII fiction, you will love this saga. Buy the first book online in ebook or paperback.
The rest of the series will be released in upcoming months through Ashberry Lane, and I have to say, each cover is as gorgeous as the last. (Not to brag… 😉 )
Any questions about this process?
I'll write more about coming up with scenes/photos and the overall look of covers in future blog posts. If you're an author, there are a lot of things you can do ahead of time to ensure you get the best cover possible.