I met author and pastor, Tony Roberts, through editor extraordinare, Leanne Sype. Tony's story was incredible: he has endured through bipolar disorder and dares to confront it as a pastor and Christian. He brings this hidden topic to the surface and doesn't shy away from the tough issues associated with it.
Tony was looking to publish his book, which had been well-received by publishers but not accepted for publication. As a speaker, Tony had an established platform and way to promote his book… (this is the sort of "recipe" for success in self-publishing, according to most publishing professionals.)
Tony and Leanne decided to first do a fundraising campaign to help with the start-up costs with book publication: printing, book cover design, etc.
I jumped at the chance to do the book cover — I believe in Tony's mission and he's been an amazing client to work with.
We worked through several drafts of a cover to come up with this:
Ebook cover: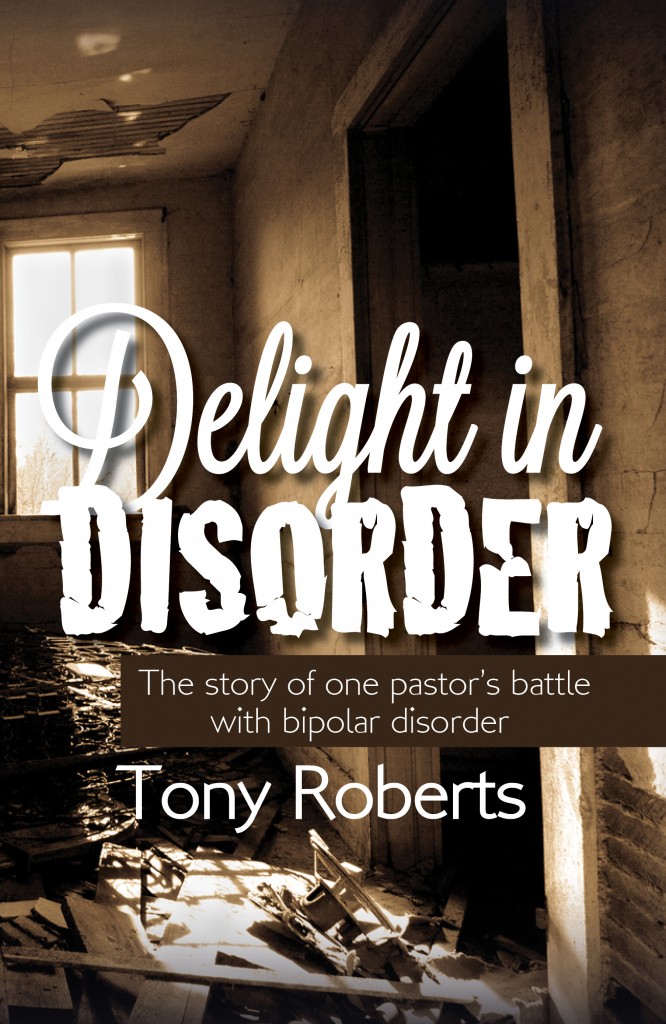 Printed book cover: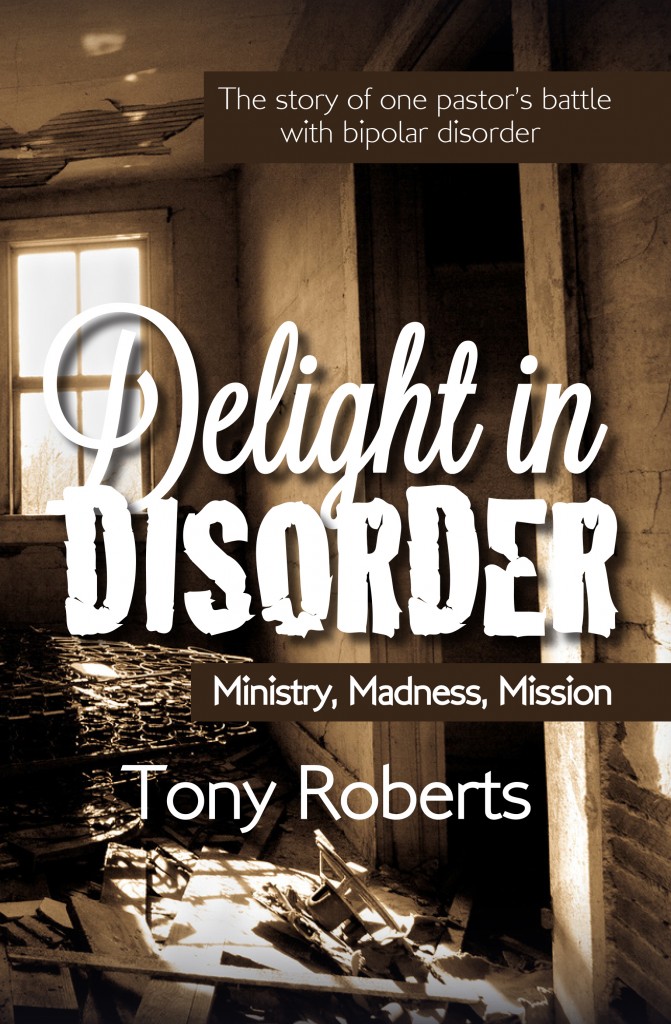 We decided to have slight differences since ebook covers are much smaller and small text is ineffective.
As another part of the indegogo campaign, we prepared a video to showcase the summary of the book:

Tony has met his goal (but I can tell you that goal was the bare minimum and the more money he can raise now, the further his message can spread…) But if you are interested, there is still time to contribute to this cause! (Ends November 20th)